En ce début d'année, Ferrero continue d'innover et de diversifier son offre en dehors de la confiserie de chocolat. Le groupe vient de dévoiler de jolies nouveautés sur deux de ses marchés cibles (les biscuits et la petite confiserie de poche).
Développement de l'offre Kinder au rayon biscuit avec Kinder CereAlé et Kinder Happy Hippo
Depuis un peu plus de quatre années, le groupe Ferrero ne cesse de nous surprendre et notamment sur le marché du biscuit (marché sur lequel il est seulement apparu en 2016).
Après le succès du Nutella B-Ready en 2016 puis du Nutella Biscuits en 2019 et enfin du Kinder Cards en 2020, Ferrero investit désormais le segment des biscuits pour petit-déjeuner avec Kinder CereAlé.  Ciblant les jeunes adules, ces nouveaux biscuits pour le petit-déjeuner viennent concurrencer les célèbres biscuits Belvita de Mondelez. Composés de 7 ingrédients, ils se déclinent en deux versions (pépites de chocolat et noisette) et sont déjà commercialisés dans plusieurs enseignes (Auchan, Géant Casino, Monoprix et Franprix). Ils arriveront progressivement chez les autres distributeurs à partir du mois de février. Avec ce lancement, le groupe parviendra-t-il à redynamiser ce segment en recul?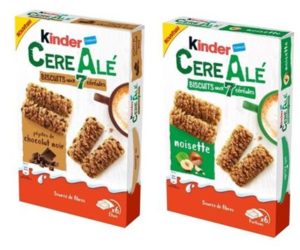 Au printemps, le groupe va également lancer Kinder Happy Hippo, des biscuits en forme d'hippopotame, fourrés avec une double garniture à la crème. Déjà commercialisés dans certains pays européens (Allemagne, ltalie, Espagne et Grèce) et même dans certaines enseignes en France (Action), le lancement officiel des produits (packaging français) est prévu pour le printemps. Ciblant les enfants, ces biscuits gourmands (deux parfums : cacao et noisette) seront présents au rayon des biscuits chocolatés.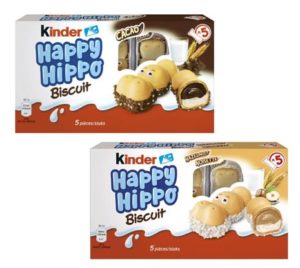 En capitalisant sur sa marque Kinder (une de ses marques iconiques et marque à forte notoriété) pour ces deux lancements, Ferrero France mise sur la diversification (cibles, produits, positionnements et moments de consommation…) pour renforcer et accroître sa position sur le marché de l'épicerie sucrée et ainsi accroître ses parts de marché.
Tic Tac Gentleness, la nouvelle édition limitée qui surfe sur la douceur/pleine de douceur et d'attentions
En ce début d'année, Tic Tac (marque numéro de la confiserie de poche) souhaite apporter de la douceur dans le quotidien des consommateurs et lance une nouvelle édition limitée nommée « La Douceur est dans les petites attentions ». Les pastilles, déclinées en deux parfums (menthe et orange), sont gravées de 90 mots positifs en anglais (qui permettent d'écrire des petits messages pleins d'attention).  Cette nouvelle édition limitée sera-t-elle aussi prometteuse que la précédente (Tic Tac Coca Cola) ? A suivre…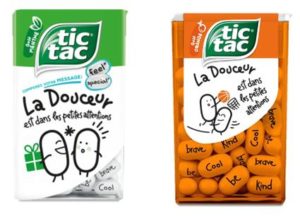 ---
Innovation, a core value for Ferrero France
Innovation continues to play an essential role for the Italian confectionery giant Ferrero in France. The brand has just released in France new products in the biscuit market and in the sugar confectionery category.
After the successful launches of Nutella B-Ready (in 2016), Nutella Biscuits (in 2019) and Kinder Cards (in 2020) in France, Ferrero now invests the breakfast biscuits market with the launch of Kinder CereAlé. Already sold in Italy, these breakfast biscuits made with cereals come in two flavours (chocolate chips and hazelnut) and target young adults. Absent until now in this market, the brand will now compete with the Belvita biscuits (from Mondelez).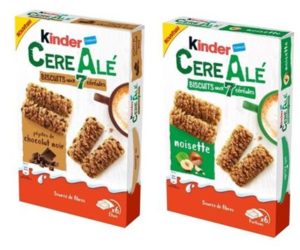 In next spring, Ferrero will also launch in France Kinder Happy Hippo, the famous crispy wafer hippo-shaped biscuit already sold in many European countries. The products will come in two different flavours: hazelnut and cocoa.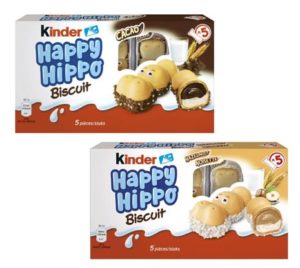 With these two launches, Ferrero strengthens its presence in the biscuit market (in which it only appears in 2016 in France).
In the confectionery category, Ferrero has also unveiled its new Tic Tac limited-edition. Distributed all over the world, the new limited-edition Tic Tac Gentleness is also now present in France. The packaging puts the emphasize on "Gentleness is in the little things". The Tic Tac (mint and orange flavours) are decorated with kind words written on them so that you can write gentle messages. We can wonder if this new limited edition will be as successful as the previous one (Tic Tac Cola)?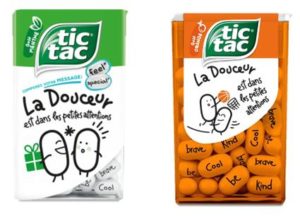 Sources/ Interesting end useful links: 
https://www.lsa-conso.fr/ferrero-lance-son-nouveau-biscuit-cere-ale,369388
https://www.lineaires.com/les-produits/ferrero-lancera-kinder-happy-hippo-au-printemps
http://www.panama-design.com/case/fresh-gentleness/
https://www.tictac.com/in/en/flavours/tic-tac/#tic-tac-gentle-message-mint
https://www.scottishgrocer.co.uk/2020/09/02/pack-refresh-for-kinder/